Golden Age illustration: Create With Golden Age Illustration - Are you an illustrator or designer in search of a graphic solution? Or really good art instead of ordinary clip art for your Website.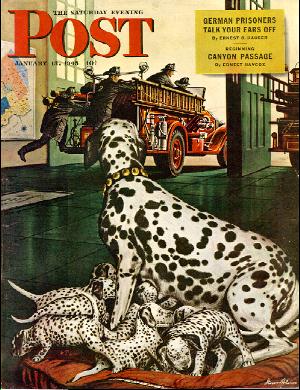 The Cover Browser: view 450,000+ covers of comics, books, pulps, magazines & more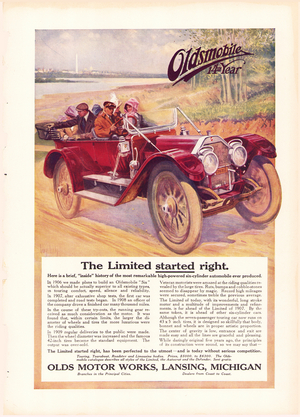 Vintage Ad Browser: 100,000+ vintage advertisements to explore
Magazine Cover Art Collection
plus the works of Ellis Parker Butler
Boston Public Library Collection: Victorian Trade Cards
Science Fantasy Art of Luis Royo
The Collectors Resource: Excellent for anything collectible and especially Antique Paper
Flashbak: Everything Old Is New Again
---
Misc. Collections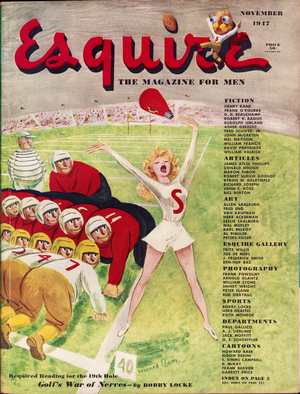 Saturday Evening Post Covers
Rockwell SE Post Covers
Vintage Magazine Covers: Skiing
Vintage Magazine Covers: Skiing 2
Marilyn Monroe on Vintage Magazine Covers
Assorted Vintage Magazine Covers
Macabre Theme Covers & Illustrations
Vintage Graphis Magazine Covers
Japanese Graphic Modernism 1920-30s
Japanese Vintage Magazine Covers
Russian Graphic Art and the Revolution of 1905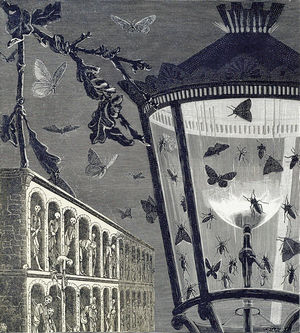 ---
Little is known about the Italian painter from France, Manuel Orazi, other than the fact that he was an excellent lithographer and Art Nouveau illustrator. His work could be found in newspapers, in the design of book covers, sheet music covers, and opera posters. In 1895 he collaborated with author Austin De Croz to create a grotesquely aesthetic occult calendar called the Calendrier Magique with Art Nouveau black magic recommendations, printed in a print run of 777 copies for the coming year 1896. Each double spread imitated a Christian calendar (names of days, iconography). In fact, it was a parody of the migratory tablets, and interest in it arose from convincing illustrations.
Magic Calendar for 1896, L'Art Nouveau, Paris
---
Illustration Art by Norman Lindsay
"Pictures and Songs" illustrated by British artist Randolph Caldecott
Children from the artist illustrator Charles Twelvetrees (1888 - 1948)
Earlier & Later Illustrations of Little Red Riding Hood
Fairy Tales Illustrations by Rie Cramer - 1
Fabulous illustrations by Rie Cramer - 2

The Illusions Index: The Illusions Index is a fully searchable, interactive curated collection of illusion graphics.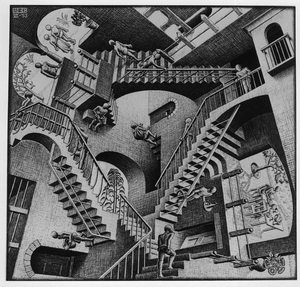 MC Escher's Relativity
M. C. Escher: His work features mathematical objects and operations including impossible objects, explorations of infinity, reflection, symmetry, perspective, truncated and stellated polyhedra, hyperbolic geometry, and tessellations.
Magazine Art: A virtual museum of vintage magazine cover and advertising art from the Golden Age of American Illustration hosting more than sixteen thousand covers and ads.
Magazine Parody: Punch vs. Paunch... you get the idea. An enjoyable website to visit.
Magazine Back Issues: the place to go for hard to find magazine issues.
Pastpaper the source for Over 1,000,000 Used & Rare Back-Issue Magazines! More Than 1,000 Titles 1835 to Present - Individually Listed
Avant Garde & Modernist Magazines
Comprehensive List of United States Magazine with links to details & history of the publication
---
Misc. Collections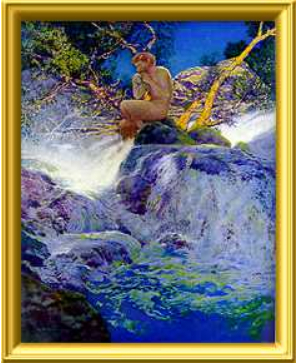 Maxfield Parrish Make-believe Landscapes
Illustrations by Maxfield Parrish - 1
Illustrations by Maxfield Parrish - 2
Maxfield Parrish Wikipedia
Methods & Scope of Parrish Illustration Art
---
Illustrations by NC Wyeth: The Boy's King Arthur 1917 & The Mysterious Stranger by Mark Twain 1916 Legends of Charlemagne by Thomas Bulfinch, 1924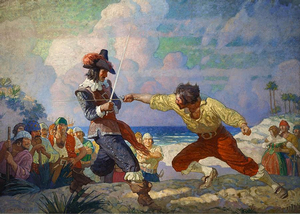 Robinson Crusoe and Robin Hood illustrated by NC Wyeth - 3
---
Fairy Tales From Hans Christian Andersen (1914) illustrated by Dugald Stewart Walker
The heart of Lady Anne. Illustration by Ethel Franklin Betts and Frederick Garrison
---
Edmund Dulac was born in 1882 into a family of the Toulouse bourgeoisie. His father, a clothier by trade, was involved in the restoration of old paintings, and his maternal uncle was interested in works of Oriental art: Japanese prints, Persian and Indian miniatures. So it is not surprising that Edmund already began to paint at an early age.

After receiving a bachelor's degree in 1899, Dulac entered the University of Toulouse at the Faculty of Law. At the same time, he listens to lectures of the Toulouse Academy of Fine Arts, where he receives numerous awards for 1900. This success prompted him to leave the university and devote himself entirely to studying at the Academy, which was directed at the time by Jean-Paul Laurence. After several years of study in Paris, he moved to London and in 1912 obtained British citizenship

The first work of E. Dulac in London was a series of 60 illustrations for the complete works of the Brontë sisters, commissioned by the bookseller and publisher Joseph Dent. This order was a testament to the high level of the 22-year-old artist. His work attracted the attention of the Leicester Gallery, which commissioned him to illustrate the collection of fairy tales "A Thousand and One Nights." This collection of colorful illustrations by the young artist was published in Great Britain in 1907.
From the Arabian nights, 1907 Illustrations Edmund Dulac -1
From the Arabian nights, 1907 Illustrations Edmund Dulac - 2
---
Tom Lovell (1909 - 1997) was an American illustrator and artist. He was a prolific author of covers and illustrations for science fiction magazines, creating visual art for the American West, illustrating events from the history of the Wild West, such as communication between Indians, white settlers and traders. The artist entered the Illustrators' Hall of Fame in 1974.
Since 1936, Tom Lovell has been actively creating illustrations for advertising agencies and glossy magazines such as Redbook, Life, Collier's, The American, Woman's Home Companion, and Cosmopolitan. Since 1940, Lovell has created covers for several magazines including Ace-High Western, Clues, Complete, Detective Tales, Dime Detective, Range land Romances, Star Western, Top-Notch.
Tom Lovell - Tom Lovell (1909 - 1997) - American illustrator and artist -1
Tom Lovell (1909 - 1997) - American illustrator and artist - 2
Tom Lovell (1909 - 1997) - American illustrator and artist - 3
---
Walter Molino (1915-1997) is an Italian illustrator. Born in Reggio Emilia. He began his professional debut as an illustrator and cartoonist in 1935 for the newspaper Il Popolo d'Italia and the children's magazines Il Monello and L'Intrepido. Walter devotes a lot of time to the making of comics and is quickly becoming a recognized master of book and magazine graphics. Since 1941, Molino has been the official illustrator of the popular Milan weekly La Domenica del Corriere, which was published from 1899 to 1989. He also collaborated with the women's magazine Grand Hotel, making illustrations in the "cineromanzi" section of comic stories, romantic or melodramatic genres, where comic book characters were famous movie actors.
Illustrations by the Italian artist Walter Molino (1915-1997) - 1
Illustrations by the Italian artist Walter Molino (1915-1997) - 2
Illustrations by the Italian artist Walter Molino (1915-1997) - 3
---
Illustrations of Heinrich Kley - 1
Illustrations of Heinrich Kley - 2
Illustration by Henry Patrick Raleigh - 1