HOME METAL DETECTING & EXPLORING FLORIDA'S PAST ABOUT CONTACT
PENTAX PHOTOGRAPHY GRAPHICS & ILLUSTRATION ART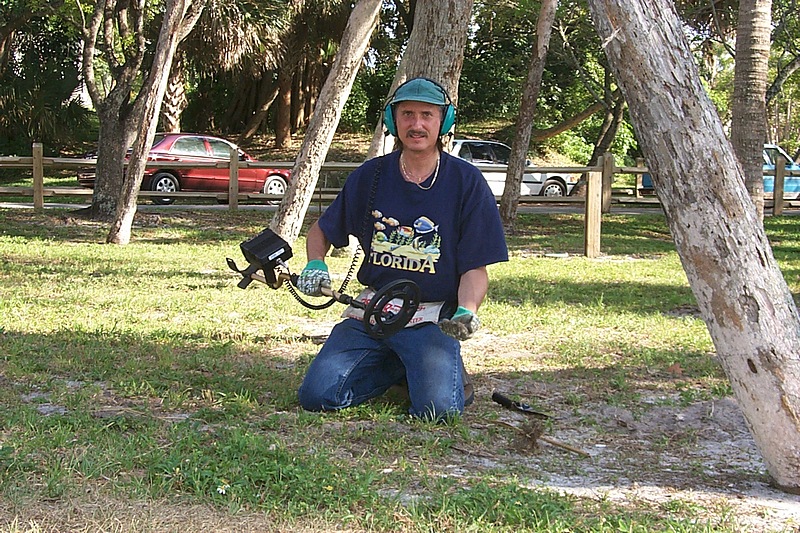 I live in West Palm Beach, Florida. My name is John aka Shadow21, FlyingEagle & Papertique. Each of these names focuses on me, my interests, hobbies or business aspects of my life.
As John I am Christian, I know God's word is truth which surpasses senses or worldly knowledge and that through Jesus Christ man can be born again to eternal life, manifest the gift of holy spirit and have a true vital spiritual relationship with the God the Father. After that I am a husband and father. See Scripture Based Teachings Here.
As Shadow21 I am a detectorist, metal detecting for buried treasures where ever I can find them. My favorite searches include relic hunting for Seminole Indian War artifacts, various historic locations, coin shooting for old coins and beach hunting for jewelry. It also includes Florida history, Civil war, shipwreck treasure, archaeology, maritime history & pirates.
As FlyingEagle I enjoy photography, but especially using my Pentax K-70. I am not a pro, but always striving to learn and hone my skills. I hold no grudge over other camera manufacturers, as I also own a Nikon and a Fuji Rugged Camera. But over time I have discovered the fun and features of the Pentax are suited to my liking. As in metal detecting, I have very solid opinions and preferences on my metal detectors, so too in photography. I am a Pentaxian! As FlyingEagle I am a supporting member of The Pentax Forums.
As Papertique I enjoy buying and selling antique paper ephemera and have come to appreciate the varied vintage graphics, engravings, illustration art, photos and history found within every book, document, page or image.
© Grahique Du Jour (papertique)