Note, links to outside websites open in a new tab so you don't lose your place on Grahique Du Jour
8 Cameras for Monochrome Photography: Excellent article delving into the nostalgia of b&w photography and the science of monochromatic imaging.
The first digital Monochrome camera listed in the above article, a Sigma SD1 Merrill is no longer available, but has been replaced by the Sigma SD Quattro. The Sigma SD Quattro is a color digital camera that will produce true monochromatic images at a fraction of the cost of other dedicated monochrome cameras. $699 body only or body with 30mm lens bundle for $899. Yes for real!
the SD Quattro is not considered to be a "true" digital monochromatic camera, the Foveon X3 is the world's first full-color image sensor with a 29-megapixel capture that makes it one of the best platforms for B&W conversion. But the DSLR does not have a blur filter behind the lens so the True II Image processing engine ensures "monochrome-like B&W tonality, preserving fine details as well as any traditional film.
The SD Quattro can provide 19.6MP lossless compressed raw images with a spatial resolution equivalent to, and with richer colors, than that of a 39MP Bayer sensor.
CAVEAT: The Sigma SD Quattro is an unusual camera, dedictated to producing superb color rendition and image quality, but it is not a traditional digital camera system. So it has some unusual quirks that should be understood before purchasing. See the following reviews and decide for yourself if it would work for you.
B&W w/ Sigma SD Quattro by Tim Shoebridge in 3 parts
Shooting Infrared Part 1 & Part 2 - Excelling in B&W Part 3
Sigma SD Quattro Part 1: Sigma SD Quattro: Overview after 4 years of use! by Forgotten Cameras Youtube
Sigma SD Quattro Part 2: Is it right for you? My thoughts of the camera after four years of use! by Forgotten Cameras Youtube
Sigma SD Quattro Review - Richard Wong is a multi-award winning wedding/portrait photographer based in Auckland, New Zealand.
Sigma SD Quattro Camera Specifications
Sigma's secret weapon – SD Quattro review, an incredible filmic 8K timelapse tool with infrared capabilities
RAW Development with Sigma Photo Pro
The next lowest priced Sigma SA zoom lens with image stabilization for breaking away from the fixed 30mm is the Sigma 17-70mm f/2.8-4 DC Macro OS HSM Contemporary Lens for Sigma SA at $499. See a dpreview here.
Monochrome sensors are not a joke: Rumors suggest Pentax may produce a 'monochrome' version of the K-3 Mark III.
Here is a list of the more traditional dedicated digital monochrome cameras and conversions.
---
Why use a true monochromatic camera system?
Modern digital camera systems utilize a color pass filter that disallows for true monochromatic (or panchromatic) images to be taken. In a true monochromatic camera system the sharpness and clarity of the image will consistently outshine the capture that the faux system has produced.
If you are not a purist or don't have deep pockets to purchase a dedicated monochrome camera system there is an alternative. Today every digital camera has a monochrome mode. Additionally, both JPG and RAW camera files can easily be post processed into most any monochromatic style, including classic b&w films.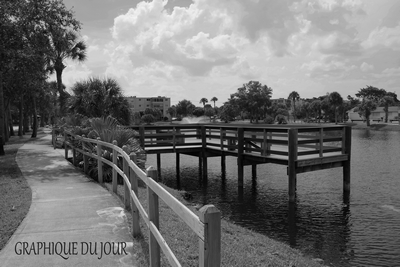 I don't have a true monochrome camera yet, but I still enjoy shooting b&w.
Taken with a Pentax K-70 and post processed with Affinity Photo
Zone Method for Post Processing into B&W
Nail the look you want every time! Video
How Color Influences B&W Photography: Video
Tips for shooting monochrome with a Pentax. Choose raw + jpg, Monochrome, HDR on, Auto Levels, ev + - 2 as needed. up contrast and sharpness and add a Red or Orange filter to darken the sky. Video showing how this works.
Pentax Forums: A How-To for Digital Black and White Photography
Black and white photography: how to see and shoot in memorable monochrome
ExpertPhotography: Best Camera Settings for Black and White Photography